How can museum step out of their comfort zone and share meaningful outcomes together with their audiences? And can digital interactions redefine our relationship with museum collections? Johan Lindblom teamed up with Abhay Adhikari, founder of the global Digital Identities Programme, for a talk on the values of sharing different perspectives through storytelling.
As we are working with a project to investigate how to build a more sustainable relation between The Gothenburg Art Museum and the audience on digital platforms. Therefore we research and follow several projects around the world for new ideas and perspectives. The NEO Collections project in Germany is one of those as they are exploring new ways of working with museum collections — online and onsite. An interesting question for us that The Übersee-Museum in Bremen have been working on is: can digital redefine our relationship with museum collections?
The Übersee-Museum is on a journey of reinvention. As a place for multidisciplinary research in ethnology, natural history and trade history they are transitioning to a space for conversation and impact. As part of this effort, they launched digital residencies for artists linked with Pacific Islands and diaspora communities. With a dynamic group working closely together they have developed innovative methods to change perspectives on their collections.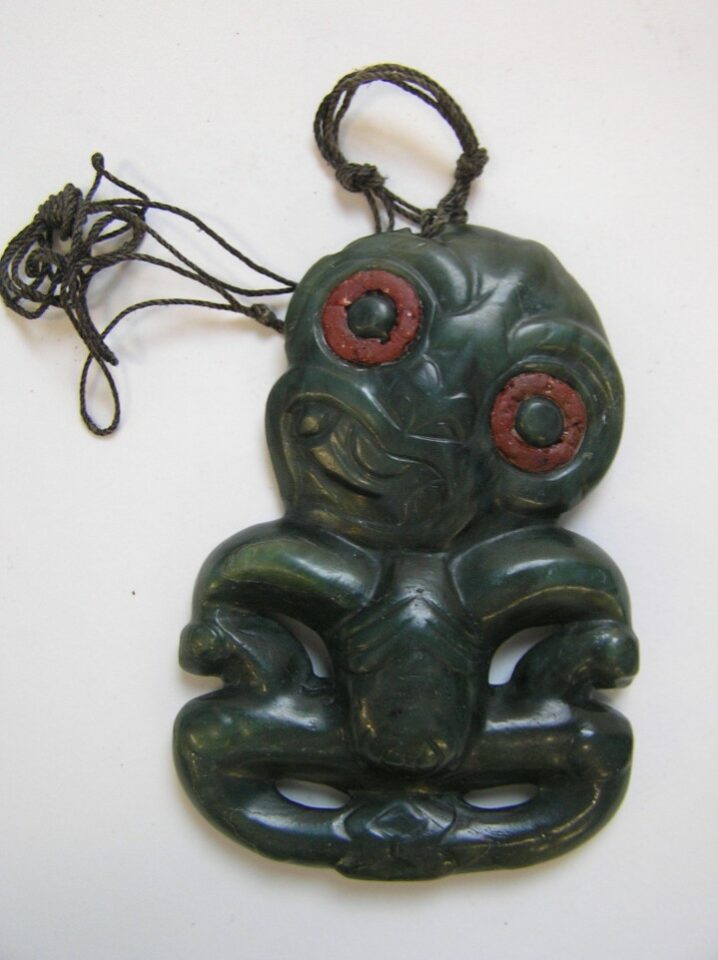 You have been following all three residencies when they've been taking on the Ûbersee Collection from different perspectives. What would you say are the challenges of having a more artistic, and maybe more, emotional approach to the collections? And of course, what are the benefits?
– It's interesting that you frame the approach as a challenge. And to be fair, it's not uncommon for it to be thought of in these terms. Prior to launching the residency programme we spent several months exploring new perspectives with critical friends from across the world. These conversations were useful in reframing their purpose. As a result, introducing an artistic and emotional approach did not seem like a contradiction or alternative way of working, but an extension.
In the residency itself, we referred to this as being in 'discovery' rather than 'delivery' mode. We were curious where this process would take us, rather than be apprehensive of what might happen. Everyone involved – colleagues at the museum, the artists and the creative technologists they were paired with to develop their concepts into prototypes – was encouraged to be in this mode. As for the benefits, we were working in a more human-centered manner. Please see this interview between Faiza Sultan Khan and staff at the Übersee-Museum.
You have a process oriented method, with many small steps rather than one giant leap. You often want to start digital projects on a minor scale rather than going for that great, big project, sort of. What's your philosophy behind that?
– A digital project is also about people. More often than not, such projects involve multidisciplinary teams that are working with each other for the first time. People need to get to know each other, become comfortable with different ways of working, and learn how to share their expertise. This is why I break projects down into many small steps as it creates the time necessary for colleagues to transition to this new way of working. Secondly, working towards a monolithic goal can seem unattainable, whereas with smaller steps, we can quantify and qualify success.
This approach is based on the 17-month DigiTrans project I delivered for the Dortmunder U funded by the Beisheim Stiftung. Working with cultural sector professionals across Germany, we explored how the agile philosophy can be adapted for the cultural sector and developed a toolkit. Some of the key principles of this toolkit are – build projects around motivated individuals and keep things simple!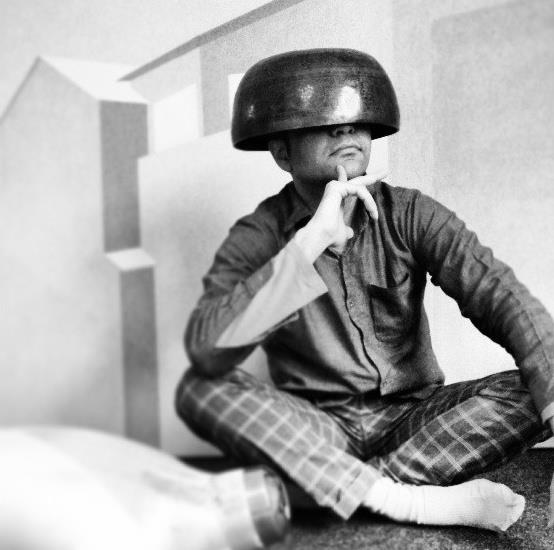 You are often using storytelling methods in your projects. What would you say are the benefits of digital storytelling on a broader level?
– Internally, a story-led approach helps every team member find a narrative to build a personal relationship with the project. This creates room for emotion to exist. Very often, working within an institutional setting, colleagues feel they must park their emotions at the gate which doesn't make sense as they have such passion and commitment for their work.
From an audience-engagement perspective, storytelling helps you play with the scale and relatability of a story. It lets you accommodate different perspectives. You start to think about how the project can create meaningful outcomes not just for the institution but also for the end-user. This experiment I designed for a rural broadcaster in India best illustrates the impact of such an approach.
We are working on a project with the Gothenburg Art Museum where we are exploring digital relations and how to empower the digital experience of the museum – the relations between the museum and the audience in a broad sense and more specifically, what stories the audience engages with from the museum. What do you think is the key to building sustainable relations between the museum and the audience in digital spaces?
– Just because it is a digital project, don't let digital take precedence over human relations. Before you start to engage with audiences, take time to understand the power and privilege that rests with you and your institution. As you then start to break your project down into small steps, think about how you share this. You might feel defensive and uncomfortable but it's worth it as you'll build open, honest and trusting relationships.
That's an advice we take with us in our project on building more sustainable digital relations with our audience at the Gothenburg Art Museum.
Abhay Adhikari is the founder of Digital Identities, a global programme to create new models of engagement and social impact. He has run Storytelling Labs in thirteen countries with the private, public and cultural sector. Recent projects include ReVisionX – a mentoring programme for recipients of funding from the €30m Fonds Soziokultur Profil:Soziokultur fund. Abhay also leads the Urban Sustainable Development Lab. He leads the Careview project to help cities tackle social isolation. This programme has been co-funded by the European Space Agency.
NEO Collections is a 4 year project about finding new ways of working with museum collections — online and onsite. It is funded by the Digital Culture Programme of the Kulturstiftung des Bundes (German Federal Cultural Foundation). Funded by the Beauftrage der Bundesregierung für Kultur und Medien (Federal Government Commissioner for Culture and the Media) until the end of 2023.
Johan Lindblom, Gothenburg Art Museum
Top picture: African mask from the collections at Übersee-Museum, Bremen. Foto Volker Beinhorn. CC-BY-SA 4.0.