Information regarding the coronavirus
The  museum is open to public. We follow the authorities recommendations closely and have made a number of changes to ensure the safety of our visitors and staff.
If you are symptom-free, you are welcome to visit the museum. Please take extra care regarding hand hygiene and keep a safe distance to other visitors. If you are not feeling well, we advise you to postpone your visit, due to the ongoing spread of the Corona virus. The decision can be changed based on the current situation and restrictions. For more information, please visit the Public Health Agency of Sweden and Krisinformation – emergency information from Swedish authorities. 
Vaccination certificate
You do not need a vaccination certificate to visit Gothenburg Museum of Art.
Booking and payment
We are currently not able to offer pre-booking. As part of the security measures, our cash registers are now cash-free. It is possible to pay by card or Swish.
Exhibitions
You are welcome to visit the museum's exhibitions. All gallerys and temporary exhibitions are open to the public. Remember to keep a safe distance to other visitors.
Programme
We offer guided tours for a limited number of participants. Reservation is required. Information about registration can be found under current activity.
Visit the Museum digitally
Under "Digiseum" on the website, we have collected digital resources in the form of exhibitions, filmed introductions, highlights from the collections, engaging stories and tips on how experience the museum from home. We regularly add new and exciting content and we highly recommend a visit – 24 hours a day, from mobile, tablet or computer.
Other measures to reduce risk
We have introduced extra cleaning routines to reduce the risk of disease. We also encourage our visitors to take extra care with hand hygiene and to keep a safe distance to other visitors. We take regular rounds in the museum to ensure not too many people are occupying the same room at the same time. For visitors, we offer hand sanitizer. We have installed plexiglass in front of the counter, as well as floor markings to ensure that the appropriate distance is kept.
 About the museum
The Gothenburg Museum of Art has one of the foremost art collections in Northern Europe. Works by masters such as Rembrandt, Picasso and van Gogh are shown side by side with works by contemporary artists such as Charlotte Gyllenhammar, Lina Selander and Cajsa von Zeipel.
The information will be continuously updated.
Opening Hours
Tuesday 11am to 6pm
Wednesday 11am to 8pm
Thursday 11am to 6pm
Friday to Sunday, and holidays 11am to 5pm
Monday closed
The museum is closed on Christmas Eve, Christmas Day, New Year's Eve, New Year's Day, Good Friday, May 1, Midsummer's Eve and Midsummer's Day.
Admission
As part of the security measures, our cash registers are now cash-free. It is possible to pay by card or Swish.
Single entry
Adults 60 SEK
Free admission
Visitors under the age of 20 years. Free admission for students (with student ID).
The Museum Card
Museum Card 120 SEK (valid as admission for year 2021)
Museum Card senior 100 SEK (from the age of 62, with valid ID)
The Museum Card is valid at The Gothenburg Museum of Art, Museum of Gothenburg, The Maritime Museum and Aquarium* and The Röhsska Museum. Additional admission charge is required for certain exhibitions and events. The Museum Card gives 20% discount on exhibitions with an increased entrance fee. The card is a valuable document and can only be used by one person. Lost card will not be replaced.
*The Maritime Museum and Aquarium is closed for reconstruction and opens again 2022. 
Getting Here
The Gothenburg Museum of Art is located at the top of Kungsportsavenyn (the main street known as "the Avenue", Avenyn) in central Gothenburg, at the address Götaplatsen. The nearest bus stop is Götaplatsen. Also nearby are the tram stops Valand and Berzeliigatan, which is also a stop for the airport bus to and from Landvetter Airport.
Parking
There are two parking facilities in the immediate vicinity, on Gösta Rahmns gata and in the Lorensberg Parking House (P-hus), which is accessed from Berzeliigatan. There are some stray parking spots on the streets around the museum; Viktor Rydbergsgatan, Ekmansgatan, Geijersgatan and Johannebergsgatan.
Museum Store
Are you interested in art, photography, architecture, fashion, popular culture, cooking or design? Are you looking for that special gift that shows that you have put extra thought into making someone happy? Then you have come to the right place! Read more about the museum store
Contact
Phone receptionen: +46(0)31-368 35 00
E-mail: info.konstmuseum@kultur.goteborg.se
Eat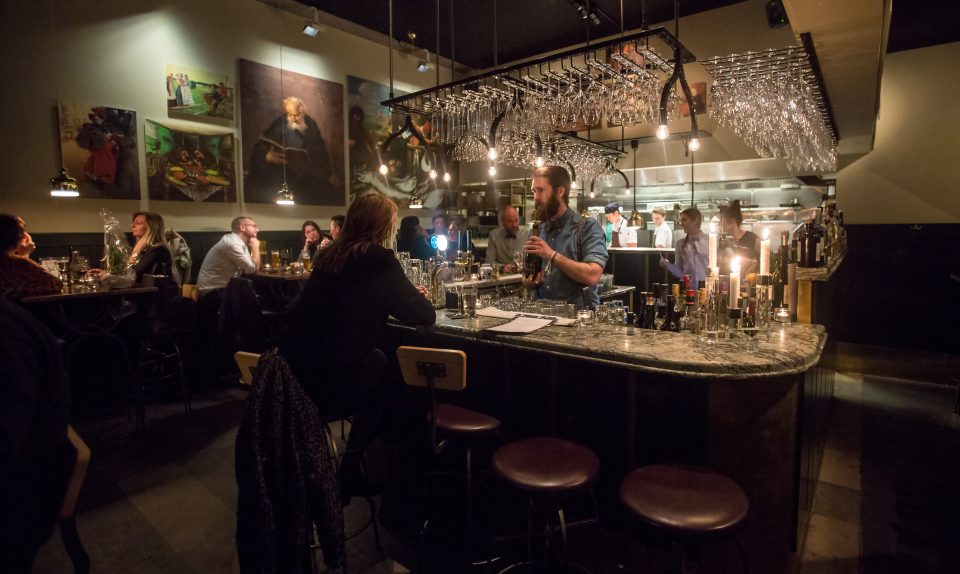 Accessibility
Where can you store your bag? Is there an elevator in the museum? Does the museum offer guided tours in sign language?
Here is all the information you´ll need to know to prepare for your visit
Caption: The Sculpture Hall, Gothenburg Museum of Art Photo: Kalle Sanner