One of the major tasks of the Gothenburg Museum of Art is to conserve and present the art in the collection for present and future generations. Therefore, the museum staff includes conservators whose task is to make sure that the art is taken care of in the best possible way.
The conservators at the Gothenburg Museum of Art are members of the Nordic Conservators Union (NKF-S), the International Association of Book and Paper Conservators (IADA) and follow the professional ethical rules of ICOM. Collaborating closely with universities and colleges, the museum's conservators teach various courses in their respective areas of expertise.
Long-Term Conservation
Preventive efforts are the foundation of conservation. Due to repeated exposure, artworks come into contact with a number of harmful factors such as strong light, extreme temperatures, incorrect humidity, bad handling or vermin. Adjusting the indoor environment to an appropriate climate, with regulated light and clean air, is therefore essential for the condition of the artworks and decides if they will be able to be shown in the future at all.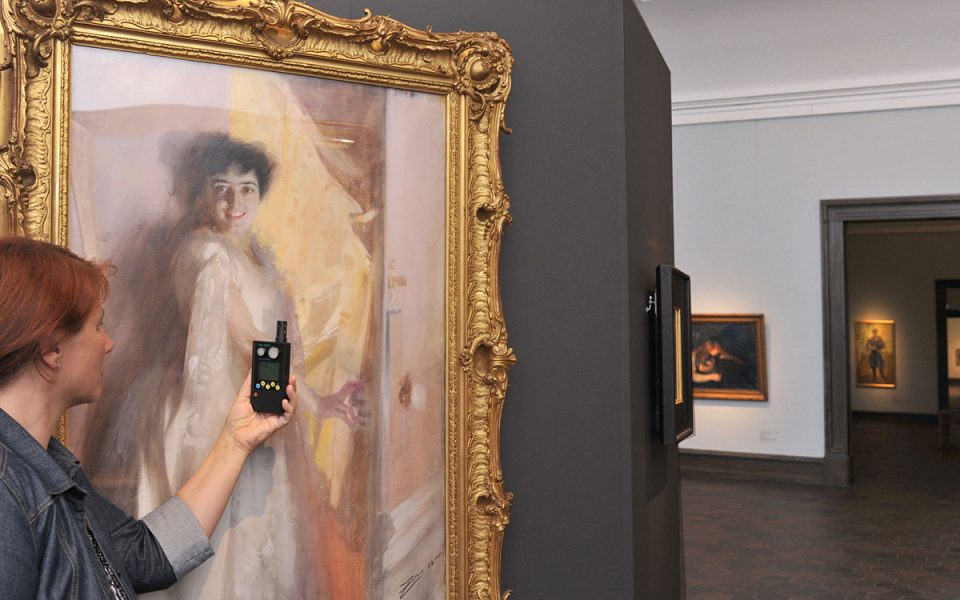 Technical Analyses
To understand which processes of decay are affecting an artwork, the artwork is studied in a microscope or in different kinds of light. Through these kinds of analyses, and through chemical tests, different kinds of damage can be distinguished. New facts about the artist's technique and choice of materials can also be discovered. This is information that contributes to art history, and all the findings about the artwork are documented in a museum database.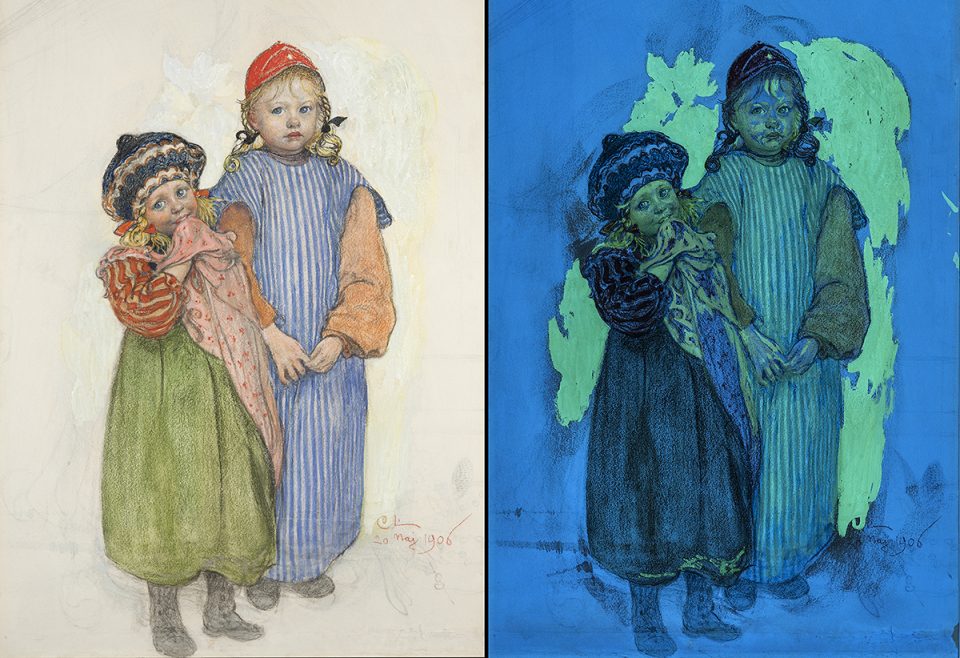 Artworks Deteriorate – and Get Repaired
In the museum's two studios for conservation, artworks are prepared for exhibitions and loans to other museums. This could entail treatment of damage, cleaning or mounting on durable materials. As far as possible, the goal is to preserve the authenticity of the artwork, in other words the way it was originally made. All the procedures are based on science and require a thorough knowledge of the materials that the artworks are made up of. Our conservators use internationally recognized methods and materials so that the results of their efforts are stable over time.